VAT Registration Assistance
Expert VAT Registration Assistance by Evaspire
Simplify the VAT Registration Process and Ensure Compliance
Introduction
Value Added Tax (VAT) registration is a critical requirement for businesses operating in regions where VAT is applicable. At Evaspire, we offer expert VAT Registration Assistance to help businesses navigate the complex process with ease. Our knowledgeable team ensures that your VAT registration is completed accurately and in compliance with the relevant regulations, saving you time, effort, and potential penalties.
Why VAT Registration is Essential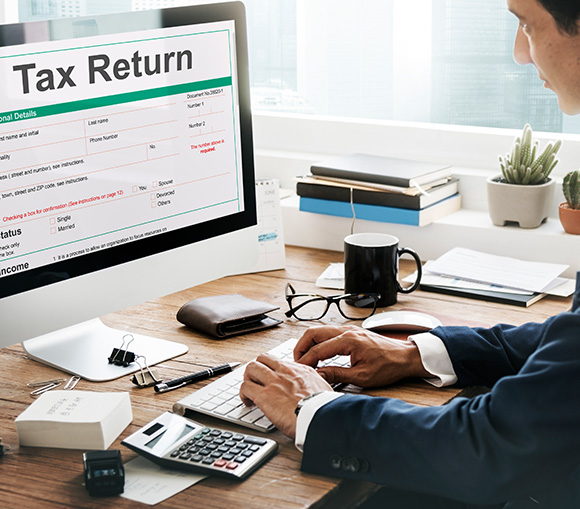 Compliance with Tax Regulations
VAT registration is a legal obligation for businesses meeting the specified turnover threshold. By registering for VAT, you demonstrate your commitment to complying with tax regulations and fulfilling your tax obligations.
Business Credibility
VAT registration enhances your business credibility, as it signifies that you are a legally recognized entity operating in accordance with tax laws. This can instill trust and confidence in your customers, partners, and stakeholders.
Expansion Opportunities
VAT registration opens doors to business expansion. Many companies, including government entities and larger corporations, prefer to engage with VAT-registered businesses, making VAT registration a requirement for participating in certain tender processes and securing lucrative contracts.
Expert Guidance and Support
At Evaspire, we understand the complexities of VAT registration and strive to simplify the process for our clients. Here's how our expert assistance can benefit your business:
Thorough Assessment and Eligibility Analysis
Our experienced consultants assess your business activities, turnover, and other relevant factors to determine your eligibility for VAT registration. We provide clear guidance on whether registration is mandatory or optional, helping you make informed decisions.
Accurate Documentation Preparation
We handle all the necessary documentation and paperwork required for VAT registration. Our team ensures that all forms are correctly completed, supporting documents are provided, and deadlines are met, minimizing the risk of delays or rejections.
Efficient Application Submission
We submit your VAT registration application to the appropriate tax authority on your behalf, following the prescribed procedures and guidelines. By entrusting us with this task, you can focus on your core business activities while we take care of the administrative requirements.
Timely Updates and Communication
Throughout the VAT registration process, we keep you informed about the progress of your application and any additional requirements. Our team promptly communicates any updates, ensuring transparency and enabling you to stay on top of the registration process.
Post-Registration Support
Once your VAT registration is successfully completed, we provide ongoing support and consultation to help you navigate the complexities of VAT compliance. Our team assists with VAT return filing, accounting requirements, and other related matters, ensuring you remain compliant with VAT regulations.
Partner with Evaspire for Smooth VAT Registration
Make VAT registration hassle-free with Evaspire's expert assistance. Our dedicated team of tax consultants and professionals will guide you through every step of the process, ensuring compliance and peace of mind. Contact us today to discuss your VAT registration needs and let us simplify this crucial requirement for your business.
Get a Free Consultation & Quotes
Elevate Your Business with Expert Guidance and Tailored Solutions. Get a Free Consultation and Discover
the Perfect Business Setup for Your Success.
What Our Top-Rated Google Reviews Say

I feel like I have found some of my family members who are very nice people, honest and hardworking and most importantly, sincere to their work and people.


My experience with Evaspire was very great. Their communication is very clear and responsive in a very timely manner. This would be my all time recommendation to anyone who is looking out for quality.


Might be it's a best Hub for new company setup or staff are much cooperative. Feel like a family when you meet with staff pure and organic management.


It was a great experience with EvaSpire during my family visa process (A to Z work). Only I gave passport with some relevant documents and collected stamped visa on passport from them within the time-limit.


I have personal experience to use their services. They are very professional, proactive and most importantly having knowledge of exact steps and process. I would highly recommend EvaSpire


Best service.
Very cooperative staff.
Highly recommended.





Loved the professionalism and friendly customer care to meet your needs efficiently and effectively. Highly recommended for all PRO services and company formation.


It was a great experience working with such a professional team, I didn't know paperwork could be so easy and affordable until I met these people. You guys have made our life very easy.


Very excellent and fast service
we received.
Strongly Recommend.


The team hand hold from scratch to complete operational setup with no extra charges. Extremely professional and helpful at every step. Give detail suggestion at cost savings and value for money.


I found Fawad and his team a very talented in what they do. He Has a very good connections in getting things faster and managed to save lot of time for us.


Excellent service with setup of business and visa work
Also very punctual of time.
I was really tense free after giving my work to the team. Surely recommended.

Works Closely with
All Government Agencies