Introduction:
Obtaining a residence visa in the United Arab Emirates (UAE) is a significant step towards living and working in this dynamic and thriving country. Whether you're planning to start a business, work for a company, or join your family in the UAE, understanding the visa application process is crucial. In this comprehensive guide, we will take you through each step of acquiring a UAE residence visa, including the requirements, documentation, and procedures involved.
1. Determine the Appropriate Visa Category:
The first step in obtaining a UAE residence visa is identifying the right visa category that suits your purpose. The most common visa categories include employment visas, investor visas, and family sponsorship visas. Each category has specific eligibility criteria and requirements, so it's important to choose the one that aligns with your circumstances.
2. Meeting the Requirements:
To qualify for a UAE residence visa, you need to meet certain requirements. These may include age restrictions, educational qualifications, health check-ups, and background checks. It's essential to research and understand the specific requirements of your chosen visa category to ensure you meet all criteria before starting the application process.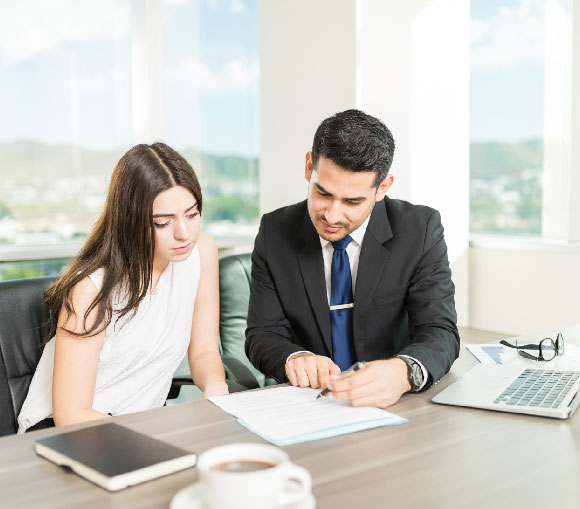 3. Sponsorship and Application Process:
Depending on your visa category, you will either need a sponsor (employer, family member, or business partner) or apply through a free zone authority. Your sponsor will guide you through the application process and assist with the necessary documentation. Alternatively, you can engage the services of a professional visa consultancy to navigate the process smoothly and ensure all required documents are prepared accurately and submitted on time.
4. Document Preparation:
Gathering the required documentation is a critical part of the visa application process. Common documents include passport copies, passport-sized photographs, educational certificates, employment contracts, bank statements, and proof of accommodation. It's important to ensure that all documents are up-to-date, attested (if required), and translated into Arabic if necessary.
5. Medical Examination and Emirates ID:
As part of the visa process, you will need to undergo a medical examination to ensure you meet the health requirements set by the UAE authorities. This typically involves a general medical check-up and screenings for infectious diseases. After receiving your residence visa, you must apply for an Emirates ID, a mandatory identification card for all UAE residents.
6. Visa Stamping and Activation:
Once your visa application is approved, you will receive an entry permit that allows you to enter the UAE. Upon arrival, your residence visa will be stamped in your passport, and you must complete the necessary procedures to activate your visa. This may include undergoing fingerprinting, registering with relevant authorities, and obtaining a residency permit.
Conclusion:
Acquiring a UAE residence visa opens up a world of opportunities for individuals looking to live, work, and thrive in the United Arab Emirates. By following the steps outlined in this comprehensive guide, you can navigate the visa application process with confidence. Remember to thoroughly research the visa requirements, work closely with your sponsor or visa consultancy, and ensure that all necessary documentation is prepared accurately. At Evaspire Business Setup Company, we offer expert visa and immigration services to support individuals in their journey to obtaining a UAE residence visa. Contact us today to discuss your specific visa needs and benefit from our professional assistance.
Please note that this is a general guide, and it's important to consult with a professional immigration advisor or visa consultancy for personalized advice based on your specific circumstances and visa requirements.