Everything You Need to Know About the UAE Golden Visa and How it Can Open Up New Opportunities for You
Introduction:
What is a Golden Visa and What Are the Benefits?
The UAE Golden Visa is a long-term residence visa that offers a host of benefits to individuals looking to establish a strong presence in the United Arab Emirates. It provides an opportunity for foreign nationals to reside in the UAE for an extended period, granting them stability, security, and access to various privileges. The Golden Visa is not limited to any specific industry or profession, making it an attractive option for professionals, investors, entrepreneurs, and even students.
The Golden Visa allows individuals to enjoy the benefits of long-term residency, which is especially valuable for those looking to establish roots in the UAE and explore new opportunities. With a Golden Visa, individuals gain a sense of security, knowing that they have the right to live and work in the UAE for an extended period, eliminating the need for frequent visa renewals and providing stability for themselves and their families.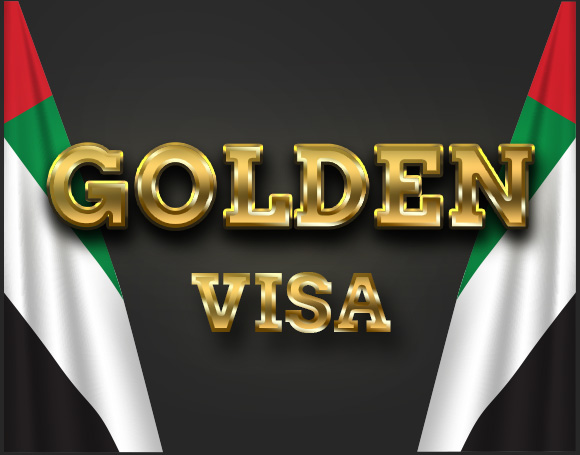 How to Apply for a Golden Visa in the UAE
To apply for a Golden Visa in the UAE, there are certain eligibility criteria and steps that need to be followed. The eligibility criteria may vary depending on the category you fall into, such as investors, entrepreneurs, specialized talents, or outstanding students. Generally, the application process involves submitting the required documents, fulfilling specific financial criteria, and meeting the relevant requirements set by the UAE authorities.
The first step in the application process is to determine the category you qualify for. Each category has its own set of requirements, such as minimum investment thresholds for investors or a proven track record of excellence for specialized talents. Once you have determined your category, you will need to gather the necessary documentation, which may include passport copies, proof of investment or business ownership, educational certificates, and other supporting documents.
After gathering the required documents, you will need to submit your application to the relevant government authorities. It is recommended to seek the assistance of a professional service provider who specializes in Golden Visa applications to ensure that your application is complete and meets all the necessary requirements. They can guide you through the process, help you prepare the required documentation, and ensure that your application stands the best chance of success.
Once your application is submitted, it will undergo a thorough review by the authorities. This review process may include background checks, verification of documents, and assessment of your eligibility. It is important to note that the processing time for Golden Visa applications may vary, and it is advisable to be patient during this period.
What Are the Tax Benefits of Having a Golden Visa?
One of the significant advantages of having a Golden Visa is the favorable tax environment in the UAE. The country follows a territorial taxation system, which means that individuals with a Golden Visa can enjoy tax-free income, no personal income tax, and no capital gains tax. This provides individuals with the opportunity to retain a larger portion of their earnings and invest in further growth and development.
The absence of personal income tax allows individuals to maximize their income and allocate funds towards personal and professional goals. It also provides a competitive edge for businesses, attracting entrepreneurs and investors who can benefit from the favorable tax environment.
Furthermore, the UAE offers a wide range of double taxation avoidance agreements with various countries, ensuring that individuals with a Golden Visa are not subjected to double taxation on their global income. This further enhances the tax benefits and creates a favorable environment for international business activities.
How Can You Use Your Golden Visa to Expand Your Business Opportunities?
The UAE Golden Visa opens up a world of business opportunities for individuals. With a Golden Visa, you can establish or expand your business presence in the UAE, benefiting from its strategic location, robust infrastructure, and diverse market. The UAE has positioned itself as a global business hub, attracting entrepreneurs and investors from around the world.
As a Golden Visa holder, you have the option to set up a company in the UAE. You can choose to establish a mainland company, which allows you to conduct business across the UAE and internationally, or you can opt for a company in one of the many free zones. Free zones offer numerous advantages, including 100% foreign ownership, tax incentives, and streamlined processes. Each free zone caters to specific industries, providing a conducive environment for business growth and expansion.
In addition to company formation, the Golden Visa provides access to various government initiatives and funding opportunities. The UAE government has launched several programs and initiatives to support entrepreneurs, innovators, and startups. These initiatives aim to foster innovation, attract investment, and create a thriving ecosystem for businesses to flourish. As a Golden Visa holder, you can leverage these initiatives to access funding, mentorship, and networking opportunities.
Moreover, the Golden Visa enables you to explore partnerships with local businesses and tap into the UAE's vibrant market. The UAE is known for its diverse economy, with sectors such as technology, finance, tourism, healthcare, and logistics presenting ample opportunities for growth. By establishing strategic partnerships and collaborations, you can leverage the local market knowledge, resources, and networks to accelerate your business growth.
What Are Some Other Advantages of Having a Golden Visa?
In addition to the tax benefits and business opportunities, having a Golden Visa offers several other advantages. These include:
Long-term residency: The Golden Visa provides an extended period of residency in the UAE, offering stability and peace of mind to individuals and their families. It allows you to establish roots in the country, build a network, and immerse yourself in the vibrant UAE culture.
Access to healthcare and education: Golden Visa holders can access quality healthcare services and enroll their children in prestigious educational institutions within the UAE. The UAE has world-class healthcare facilities and renowned educational institutions that provide a high standard of care and education.
Ease of travel: The Golden Visa facilitates hassle-free travel in and out of the UAE, eliminating the need for frequent visa renewals and enhancing convenience for individuals and their families. This allows for seamless business travel, family visits, and exploration of international opportunities.
Real estate ownership: Golden Visa holders can own property in the UAE, enabling them to invest in the thriving real estate market and benefit from capital appreciation. The UAE's real estate market offers a wide range of investment options, including residential, commercial, and hospitality properties.
Conclusion
The UAE Golden Visa is a game-changer for individuals seeking long-term residency, business opportunities, and a favorable tax environment. By understanding the application process, tax benefits, business expansion opportunities, and other advantages of having a Golden Visa, you can make informed decisions to unlock new possibilities and embrace the dynamic landscape of the United Arab Emirates. Whether you are an entrepreneur, investor, professional, or student, the UAE Golden Visa opens the doors to a brighter future.