Introduction:
Dubai, a global city known for its thriving business environment and vibrant lifestyle, welcomes individuals from all over the world. Whether you are visiting for tourism, exploring business opportunities, pursuing higher education, or seeking employment, understanding the different types of visas available in Dubai is crucial. In this comprehensive guide, we will explore the various visa options and provide valuable insights on how to choose the right visa for your specific needs.
1. Tourist Visa:
If you plan to visit Dubai for leisure or a short-term stay, the tourist visa is the most suitable option. It allows for a stay of up to 30 days, which can be extended for an additional 30 days. Tourist visas can be obtained through hotels, travel agencies, or airlines that act as sponsors.
2. Visit Visa:
For individuals visiting family or friends in Dubai, the visit visa is the appropriate choice. It allows for a stay of up to 90 days, with options for single-entry or multiple-entry visas. Visit visas require sponsorship from a relative or friend residing in Dubai, who will be responsible for your stay and financial support.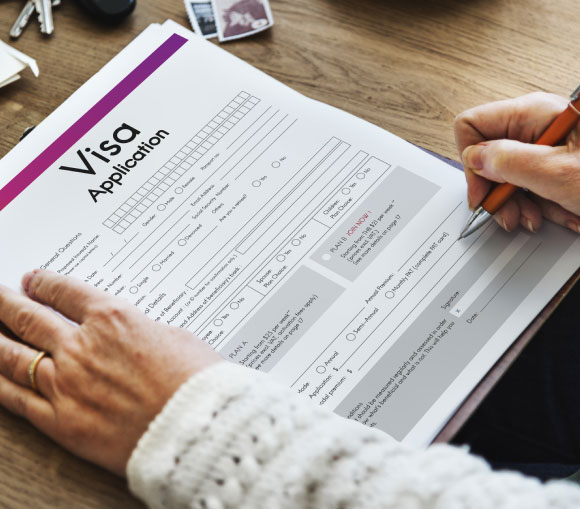 3. Employment Visa:
Dubai's dynamic job market attracts professionals from around the world. If you have secured employment with a company in Dubai, you will need an employment visa. This visa is sponsored by the employing company and allows for a stay of up to 2 years. The company will handle the visa application process and guide you through the necessary procedures.
4. Investor/Partner Visa:
If you plan to invest in or partner with a business in Dubai, the investor/partner visa is the right choice. This visa is sponsored by the company and allows for a stay of up to 3 years. To qualify, you will need to provide proof of investment/partnership, business registration documents, and obtain approvals from the relevant government authorities.
5. Student Visa:
Dubai is home to renowned educational institutions, making it an attractive destination for students. If you have been accepted into a Dubai-based educational institution, you will need a student visa. The educational institution will act as your sponsor and guide you through the visa application process. The duration of the visa will depend on the duration of your course.
6. Freelancer Visa:
For individuals engaged in freelance work or independent contracting, the freelancer visa is a viable option. This visa is sponsored by free zone authorities and allows for a stay of up to 3 years. To qualify, you will need to provide your portfolio, evidence of your profession, and obtain approval from the free zone authority.
Choosing the Right Visa:
To choose the right visa, consider the purpose of your visit, the duration of your stay, and the specific requirements associated with each visa type. Research and evaluate your eligibility, the necessary documentation, and any restrictions or limitations. It is advisable to seek professional guidance from an immigration consultant who can provide personalized advice and support throughout the visa application process.
Conclusion:
Dubai offers a diverse range of visas to cater to the needs of individuals visiting for various purposes. Understanding the different visa types and selecting the appropriate one is essential for a smooth and successful stay in Dubai. Carefully assess your requirements, consult with experts, and ensure compliance with the immigration regulations. Choosing the right visa will not only facilitate your stay but also provide you with an opportunity to experience the rich culture and vibrant opportunities that Dubai has to offer.